SORBX RADIATION PROTECTION SHIELDS
Over a Decade of Innovation
AngioSystems began manufacturing scatter radiation protection shields in 2002, and introduced the SorbX Scatter Radiation Shields in 2010. Over a decade later and with a million shields produced for some of the most prestigious medical facilities in the world, our SorbX shields provide customers with all the key features they need at a competitive price.
Protection from Scatter Radiation
The most critical feature for SorbX is to protect doctors from scatter radiation during procedures that use fluoroscopic x-rays. SorbX shields achieve this in two ways. First, SorbX shields have different designs in order to maximize the protection area for doctors during the procedure. Size, fenestration area, and placement all contribute to maximizing the protection area. Second, SorbX shields use the highest quality attenuating material in the industry to absorb the scatter radiation before it reaches the doctor. Our shields have been independently tested in laboratories and by users in real life situations achieving industry leading results. In addition all of our attenuating materials are lead free.
Lightweight, Flexibile and Highly Absorbent
SorbX shields are both lightweight and flexible. Weight is essential to keep shields from falling to the ground and flexibility is important in the event you need to fold part of the shield out of the x-ray. Compare SorbX to other products and it will be easy to see and feel the difference.
The absorbency of the outer material is critical for fluid containment. SorbX shields use the most fluid absorbent material available in the industry. See it in action one time and you will agree.
Procedure specific designs, high quality attenuating material, lightweight and fluid absorbency provide the optimal combination for needs in cardiac cath and interventional radiology labs.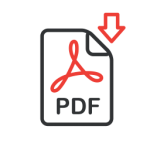 Download Product PDF's
Cardiac Catherization
Cardiac catheterization is a medical procedure used to diagnose and treat some heart conditions. A catheter is inserted either in your arm, groin (upper thigh), or neck and threaded to the heart. With the use of fluoroscopy, a cardiologist can perform diagnostic tests and determine if further treatment is required.
Common procedures performed in the cardiac cath lab include Coronary Angiogram, Stent Placement, Angioplasty, Heart Biopsy, and Peripheral Angiograms.
Femoral Entry
(SX8130, SX8230, SX8330)
Peripheral
(SX8101, SX8201, SX8301)
Radial Access
(SX8170, SX8270, SX8370)
Multi Purpose
(SX8100, SX8200, SX8300)
Interventional Radiology Lab
Interventional radiology is the minimally invasive, image-guided treatment of medical conditions that once required open surgery. By using advanced imaging, interventional radiologists can see inside the body and treat complex conditions.
Today, interventional radiologists perform minimally invasive treatments on a wide array of diseases and conditions in virtually all of the body's organ system, including digestive organs (stomach, liver), Nerves (spine and brain), Chest (lungs), Heart and vascular (arteries, veins, vessels), Urinary (kidneys) and others.
Depending on the entry point for the procedure SorbX has the optimal shield to use. AngioSystems also has full length procedure specific patient drapes with Sorbx Shields embedded so it is convenient every procedure to make sure you are protected.
Dialysis Declotting Procedures
(SX7140, SX7240)
TIPS Procedures
(SX8160, SX8260, SX8360)
Biliary Procedures
(SX8161, SX8261, SX8361)
Peripheral Access
(SX8101, SX8201, SX8301)
EP Lab
An electrophysiology (EP) study is a test that records the electrical activity and the electrical pathways to the heart. The purpose is to find what's causing irregular heartbeat.Common procedures for EP specialist are Ablations in which a small catheter is inserted and a radio frequency signal is used to eliminate rogue cells. Device Implants are also performed such Pacemakers, Defibrillators, and Cardiac Resynchronization Therapy (Biventricular).
AngioSystems has developed an extensive line of full patient length EP Pacing Drapes, Biventricular Drapes, Vertebroplasty Drapes, and Kyphoplasty Drapes with SorbX protection embedded directly in so it is convenient make sure you are protected on every procedure.
Left Subclavian Entry
(SX8120, SX8220, SX8320)
Vascular Surgery
Vascular surgery is a surgical subspecialty in which diseases of the vascular system, or arteries, veins, and lymphatic circulation, are managed by medical therapy, minimally-invasive catheter procedures, and surgical reconstruction.
Common procedures performed by vascular surgeons include Endovascular Aneurysm Repair, Carotid Stenting, Angioplasty, Vascular Bypass, Balloon Embolectomy, and Thoracic Endovascular Aneurysm Repair.
Depending on the entry point the cardiologists uses a SorbX shield as been designed to optimize the ease of use and protection for the clinician.
Femoral Entry
(SX8130, SX8230, SX8330)
Radial Access
(SX8170, SX8270, SX8370)
Peripheral
(SX8101, SX8201, SX8301)
 Left Subclavian Entry
(SX8120, SX8220, SX8320)
Multi Purpose Shields & Products
While we have designed SorbX shields that are procedure specific and provide the optimal protection we also offer products that will provide protection during a variety of different fluoroscopic procedures.
Multi Purpose/Biopsy Shield
(SX8100, SX8200, SX8300)
Multi Purpose with Scoop
(SX8125, SX8225, SX8325)
Multi Purpose with Scoop 16×16
(SX8126, SX8226, SX8326)